Structure
PCI Components and their volume
Swipe table
Parameters
PCI main trading conditions
Swipe table
The volume to calculate Swap and 1 pip value
1
Margin in USD for the volume and leverage of 1:100
235.03 USD
Application field
How can PCI be applied in trading?
This personal trading instrument &Technology_Stocks can be used to trade and analyze the dynamics of the portfolio of high tech stocks (world's largest companies), for a comparative analysis of this stock index with other stock indices. For example, by by creating a percentage chart D1 of the S&P500 stock index, the European DE30 index (DAX) and &High_Tech_Stocks_US in NetTradeX trading terminal, we can see (in Figure 1) that in two years (since early 2016), the dynamics of the high technology index was close to the SP500 and DE30 indices in the first half of 2016 and noticeably outperformed these indices in the second half of 2017.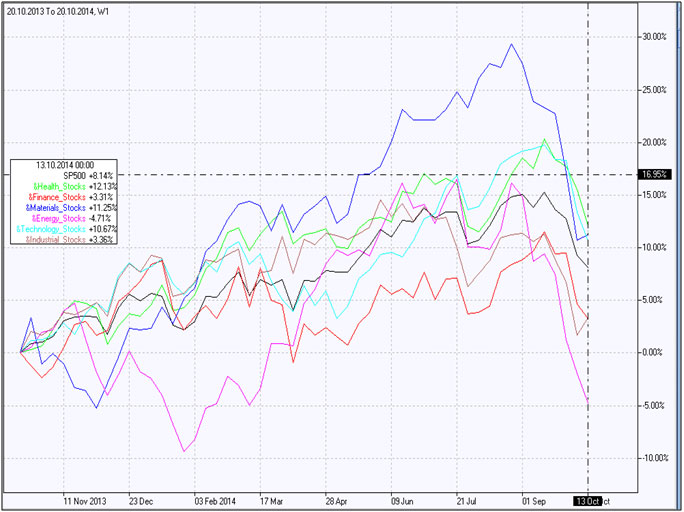 This PCI will be comfortable to trade for those traders, who specialize in stock indices and the behavior of industrial indices.