GBP/USD Technische Analyse - GBP/USD Handel: 2021-07-27
GBP/USD Technical Analysis Summary
Stark Zu Verkaufen
Sell
Neutral
Buy
Strong Buy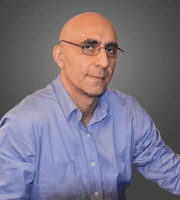 | | | |
| --- | --- | --- |
| Indicator | VALUE | Signal |
| RSI | | Neutral |
| MACD | | Sell |
| Donchian Channel | | Neutral |
| MA(200) | | Buy |
| Fractals | | Sell |
| Parabolic SAR | | Sell |
GBP/USD Chart Analysis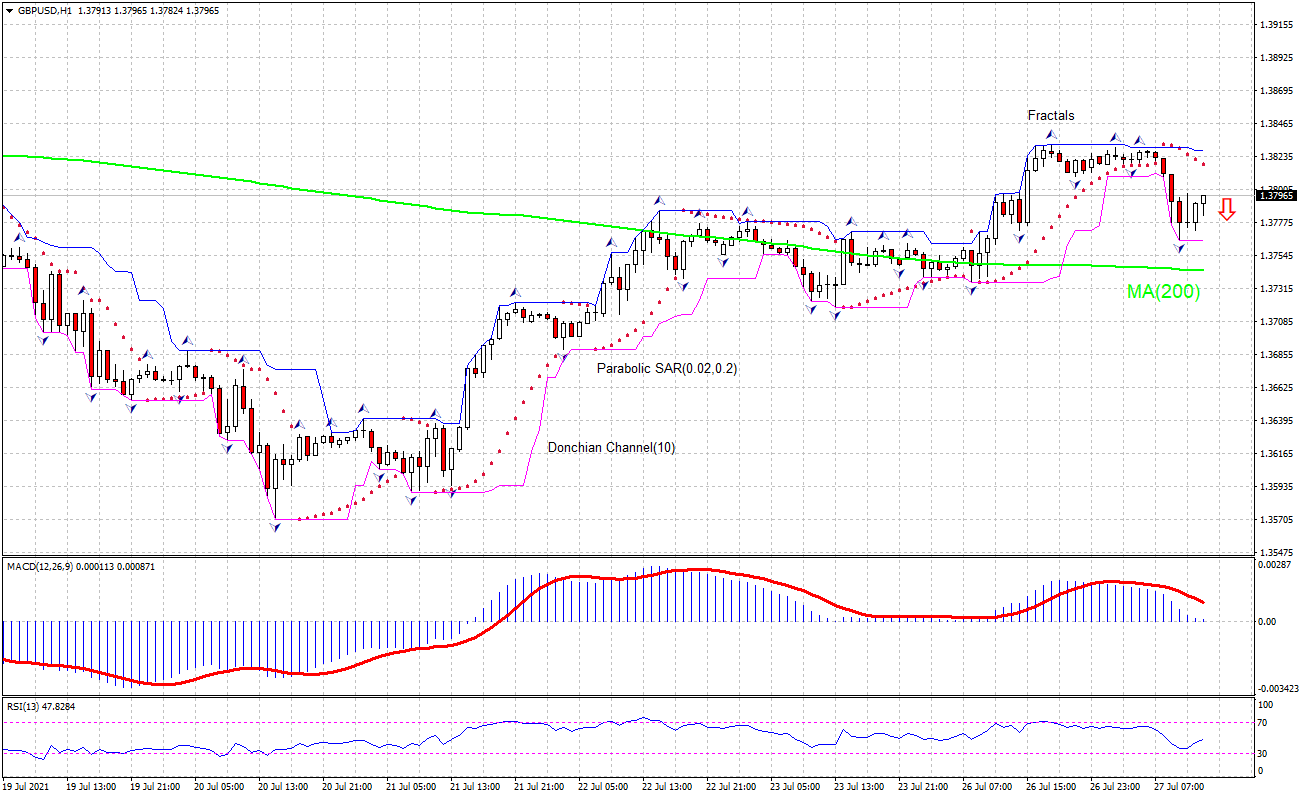 GBP/USD Technische Analyse
The GBPUSD technical analysis of the price chart on 1-hour timeframe shows GBPUSD: H1 is retracing above the 200-period moving average MA(200) which is falling itself. We believe the bearish movement will continue after the price breaches below the lower bound of the Donchian channel at 1.3765. A level below this can be used as an entry point for placing a pending order to sell. The stop loss can be placed above 1.3828. After placing the order, the stop loss is to be moved to the next fractal high indicator, following Parabolic signals. Thus, we are changing the expected profit/loss ratio to the breakeven point. If the price meets the stop loss level without reaching the order, we recommend cancelling the order: the market has undergone internal changes which were not taken into account.
Fundamentale Analyse Forex - GBP/USD
UK's Confederation of British Industry survey results were better than expected. Will the GBPUSD retreat reverse?
UK's Confederation of British Industry survey results were better than expected: the CBI Distributive Trades Survey showed retail sales grew in the year to July at a similar pace as last month: +23% after +25% in June, when a slower growth at 21% was forecast. This is bullish for GBPUSD. However current technical setup is bearish for GBPUSD.
Hinweis:
Diese Übersicht hat einen informativen und Tutorencharakter und wird kostenlos veröffentlicht. Alle Daten, die in dieser Übersicht eingeschlossen sind, sind von mehr oder weniger zuverlässigen öffentlichen Quellen erhalten. Außerdem gibt es keine Garantie, dass die angezeigte Information voll und genau ist. Die Übersichten werden nicht aktualisiert. Die ganze Information in jeder Übersicht, einschließlich Meinungen, Hinweise, Charts und alles andere, werden nur für Vertrautmachen veröffentlicht und sind keine Finanzberatung oder Empfehlung. Der ganze Text und sein jeder Teil sowie die Charts können nicht als ein Geschäftsangebot betrachtet werden. Unter keinen Umständen sind IFC Markets und seine Angestellten für die Handlungen, die von jemand anderem während oder nach dem Lesen der Übersicht genommen werden, verantwortlich.
Letzte technische Analyse