Maiale Magro Analisi Tecnica - Maiale Magro Trading: 2021-07-29
Maiale Magro Technical Analysis Summary
Forte Di Vendere
Sell
Neutro
Buy
Forte Acquistare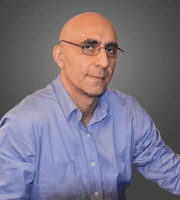 | | | |
| --- | --- | --- |
| Indicator | VALUE | Signal |
| RSI | | Buy |
| MACD | | Sell |
| Donchian Channel | | Sell |
| MA(200) | | Buy |
| Fractals | | Sell |
| Parabolic SAR | | Sell |
Maiale Magro Chart Analysis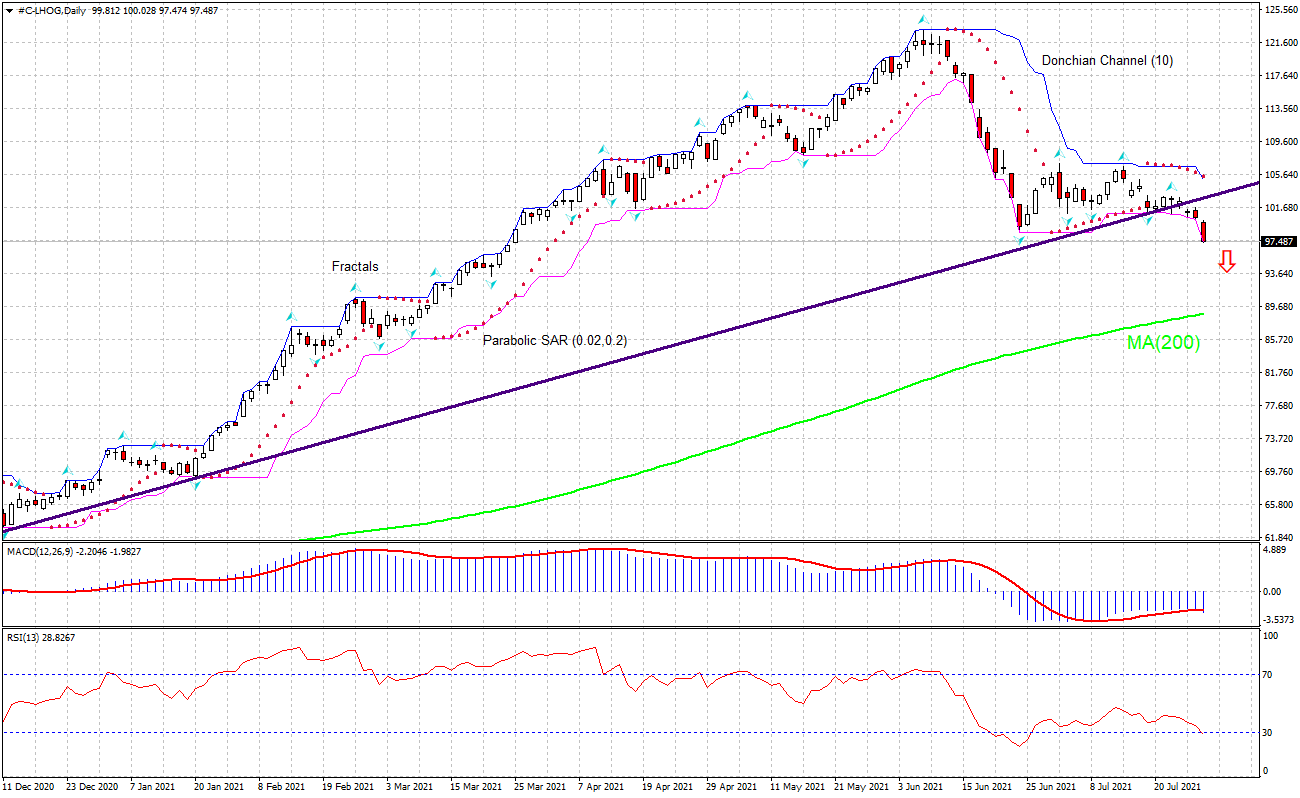 Maiale Magro Analisi Tecnica
The #C-LHOG technical analysis of the price chart on daily timeframe shows #C-LHOG: Daily is retracing down toward the 200-day moving average MA(200), which is rising. We believe the bearish momentum will continue as the price breaches below the lower Donchian boundary at 97.47. A pending order to sell can be placed below that level. The stop loss can be placed above 105.01. After placing the order, the stop loss is to be moved every day to the next fractal high, following Parabolic signals. Thus, we are changing the expected profit/loss ratio to the breakeven point. If the price meets the stop loss level without reaching the order, we recommend cancelling the order: the market has undergone internal changes which were not taken into account.
Analisi Fondamentale Materie Prime - Maiale Magro
China's output of pork increased in the first half of the year over the same period last year. Will the LHOG continue declining?
China's Ministry of Agriculture and Rural Affairs stated in a press conference on July 20 that the country's live pig production has fully recovered. The Ministry informed that at the end of June, there were 45.64 million breeding sows in the country, equivalent to 102% of the levels at the end of 2017, and 439 million pigs, returning to 99.4% of levels at the end of 2017, according to data from the National Bureau of Statistics. A day earlier the statistics bureau had reported 439.11 million pigs were registered in stock by the end of the second quarter, a year-on-year growth of 29.2%; specifically, 45.64 million were breeding sows, up by 25.7%. And China's output of pork increased by 35.9% in the first half of the year over the same period last year. China is the second largest pork importing country in the world after Japan. Higher Chinese supply is bearish for LHOG.
Note:
Questa panormaica è di carattere informativo-educativo e viene pubblicata gratuitamente. Tutti i dati compresi nella panoramica sono ottenuti da fonti pubbliche conosciute più o meno affidabili. Inoltre non c'è alcuna garanzia che le informazioni fornite siano precise e complete. Le panoramiche non vengono aggiornate. Tutta l'informazione in ciascuna panoramica, compresi indicatori, opinioni, grafici e o quant'altro, è fornita a scopo conoscitivo e non è un consiglio finanziario. Tutto il testo e qualsiasi delle sue parti, e anche i grafici non possono essere considerati un'offerta per effettuare un'operazione con un qualsiasi asset. IFC Markets e i suoi impiegati in alcun caso non sono responsabili per qualsiasi azione intrapresa sulla base delle informazioni contenute.