Riso Grezzo Analisi Tecnica - Riso Grezzo Trading: 2021-06-10
Riso Grezzo Technical Analysis Summary
Forte Di Vendere
Sell
Neutro
Buy
Forte Acquistare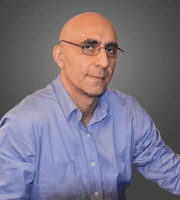 | | | |
| --- | --- | --- |
| Indicator | VALUE | Signal |
| RSI | | Buy |
| MACD | | Sell |
| Donchian Channel | | Sell |
| MA(200) | | Sell |
| Fractals | | Sell |
| Parabolic SAR | | Sell |
Riso Grezzo Chart Analysis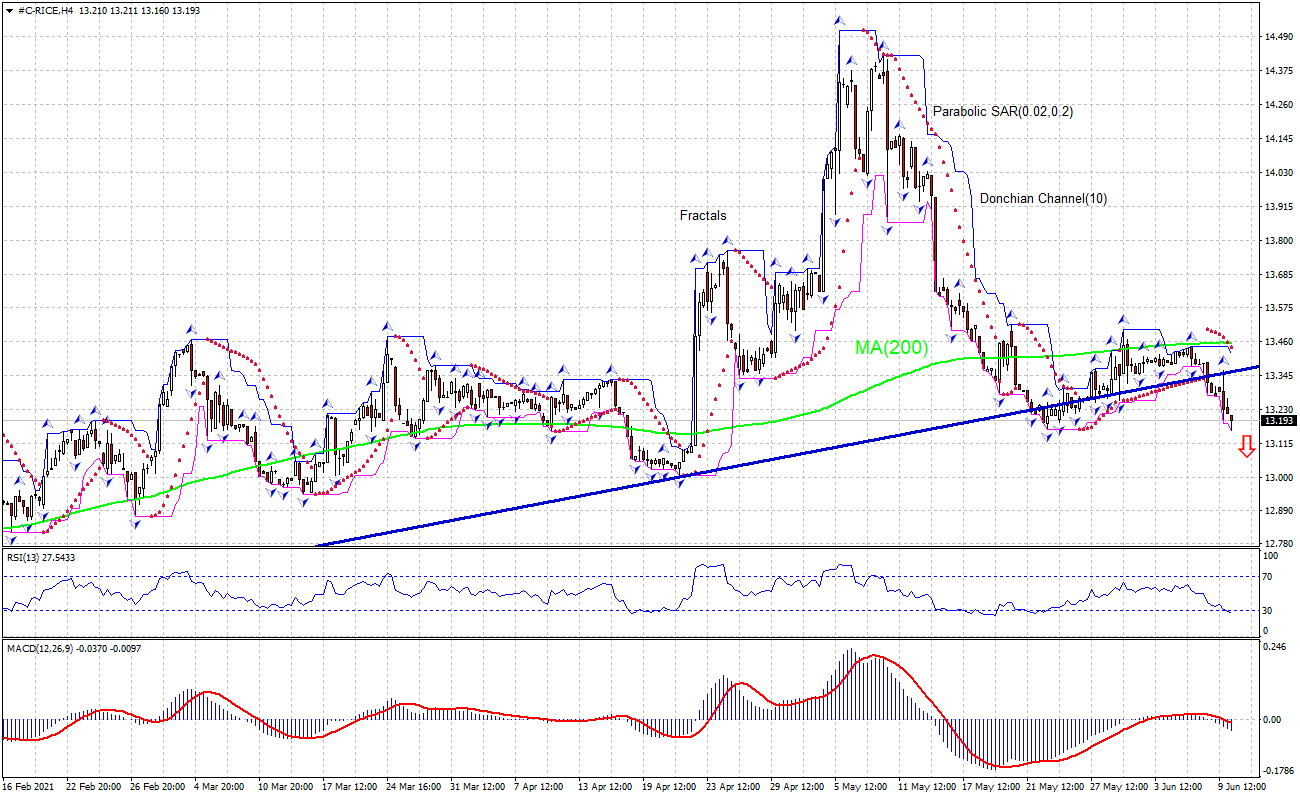 Riso Grezzo Analisi Tecnica
The #C-RICE technical analysis of the price chart in 4-hour timeframe shows #C-RICE: H4 is falling below the 200-period moving average MA(200), which is rising still. We believe the bearish momentum will continue as the price breaches below the lower bound of Donchian channel at 13.18. A pending order to sell can be placed below that level. The stop loss can be placed above 13.42. After placing the order, the stop loss is to be moved every day to the next fractal high, following Parabolic signals. Thus, we are changing the expected profit/loss ratio to the breakeven point. If the price meets the stop loss level without reaching the order, we recommend cancelling the order: the market has undergone internal changes which were not taken into account.
Analisi Fondamentale Materie Prime - Riso Grezzo
Flooding after heavy rains in Arkansas may negatively impact rice crop in the major US rice growing area. Will the rice price continue falling?
Four US regions produce almost the entire US rice crop: Arkansas Grand Prairie, Mississippi Delta (parts of Arkansas, Mississippi, Missouri, and Louisiana), Gulf Coast (Texas and Southwest Louisiana) and Sacramento Valley of California. Tuesday morning, the National Weather Service issued a flash flood warning for the southern half of Arkansas, as well as adjacent portions of Louisiana and Texas. By Wednesday morning, more than 13 inches of rain had fallen in Desha County and some adjacent counties in both Arkansas and Mississippi. Most of the Arkansas' approximately 1.4 million acres of rice is grown in flood conditions, making a rain event like the one Arkansas is experiencing this week less impactful for the crop. However if water from the storms doesn't drain off within a week, rice growers may face stagnant water conditions which can impact the crop's survival, according to US Department of Agriculture experts. Lower crop expectations are bullish for rice price. However the current technical setup is bearish for rice.
Note:
Questa panormaica è di carattere informativo-educativo e viene pubblicata gratuitamente. Tutti i dati compresi nella panoramica sono ottenuti da fonti pubbliche conosciute più o meno affidabili. Inoltre non c'è alcuna garanzia che le informazioni fornite siano precise e complete. Le panoramiche non vengono aggiornate. Tutta l'informazione in ciascuna panoramica, compresi indicatori, opinioni, grafici e o quant'altro, è fornita a scopo conoscitivo e non è un consiglio finanziario. Tutto il testo e qualsiasi delle sue parti, e anche i grafici non possono essere considerati un'offerta per effettuare un'operazione con un qualsiasi asset. IFC Markets e i suoi impiegati in alcun caso non sono responsabili per qualsiasi azione intrapresa sulla base delle informazioni contenute.