Description of Trading Instruments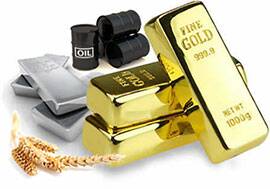 Apart from currency trading, our company offers its traders a wide range of instruments – precious Metals, Index, Equity and Commodity CFDs.
By providing a wide choice of trading instruments, we help you to expand your trading strategies of currency trading in other markets. Besides, you will be able to use new instruments for the diversification of your investment portfolio.
In addition to standard trading instruments, IFC Markets gives a unique opportunity, which has no analogues in the world – creation of personal composite instruments, the variations of which are restricted only by your imagination (stock portfolios, currency indices, global stock indices, indices of precious metals, globally diversified portfolios and many more).