The CFTC Report- US Dollar Bias Weakens
---
The latest report by Commodity Futures Trading Commission (CFTC) covering data up to the 24th of June showed that investor's bias is moving mainly against the US dollar. As we can see at the CFTC Sentiment table the
Euro
after three weeks of losses decreased its net short position by $0.69 billion against the US dollar. Investors maintained their downside bias on the
Swiss franc
which it went into a net short position of $0.75 billion. The US dollar in general was weaker because of talks of a later time rate hike by Fed and also due to IMF growth cut. The risk appetite recovered on the week ending on the 24th of June and as a consequence Swiss, Yen and US dollar were weaker.
The
British pound
has the highest net long position however in the last week the bullish position moderated by $0.29 billion against the US dollar. That was due to key resistance at 1.7058 which limits upside attempts of the currency pair, despite that speculation persists for an earlier key rate hike by Bank of England.
Furthermore, the net short position on the
Japanese Yen
remains the second largest after the Euro. The Euro net position even though its decrease stands at a high level at $9.77 billion. The Yen net short position increased by $0.39 billion on the week ended on the 24th of June and is now at minus $8.73 billion.
Lastly, the Canadian net short position declined substantially that week by $1.49 billion, with the net short position placing now at $0.49 billion. The other commodity currency the Australian dollar also strengthened its position as the net long increased by $0.61 billion to stand at $3.13 billion. The USDCAD on that week breached a key support at 1.0811 and went down to support at 1.0714. The currency pair remains in a downside momentum and for that reason we would expect CAD net short trades to withdraw further or even transform to net long.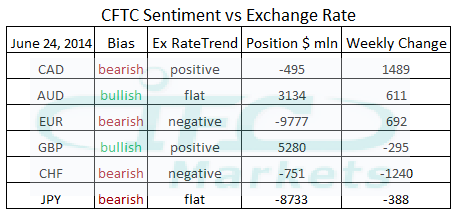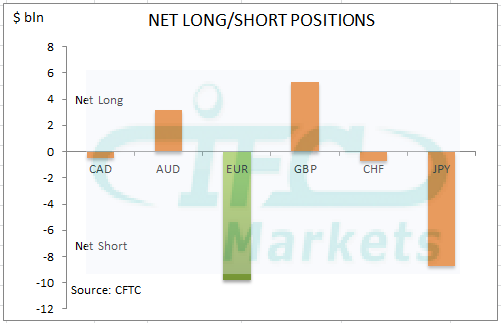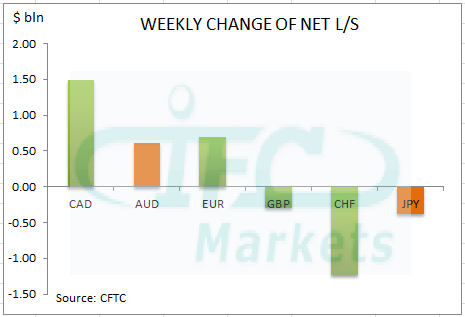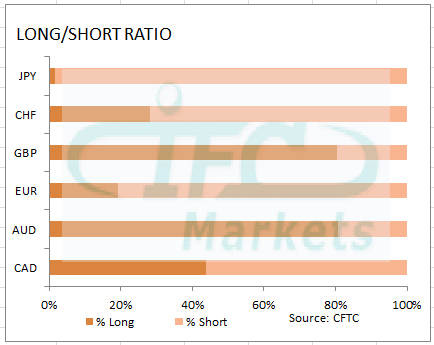 Note
This overview has an informative and tutorial character and is published for free. All the data, included in the overview, are received from public sources, recognized as more or less reliable. Moreover, there is no guarantee that the indicated information is full and precise. Overviews are not updated. The whole information in each overview, including opinion, indicators, charts and anything else, is provided only for familiarization purposes and is not financial advice or а recommendation. The whole text and its any part, as well as the charts cannot be considered as an offer to make a deal with any asset. IFC Markets and its employees under any circumstances are not liable for any action taken by someone else during or after reading the overview.