Stock CFDs - This group of trading instruments includes CFDs on highly liquid stocks of companies traded on the world stock markets.
Online Stock Trading
Online Stock Trading CFDs are a powerful investing opportunity for investors to access many stock exchanges around the world and trade shares of the world's most powerful corporations.
Trading stock CFDs also has significant benefits over the traditional stock trading. It allows you to trade with relatively small amounts. Apart from that, Trading Stock CFDs gives you an opportunity to use leverage to increase your profits. Trading stock CFDs is really simple, quick and accessible.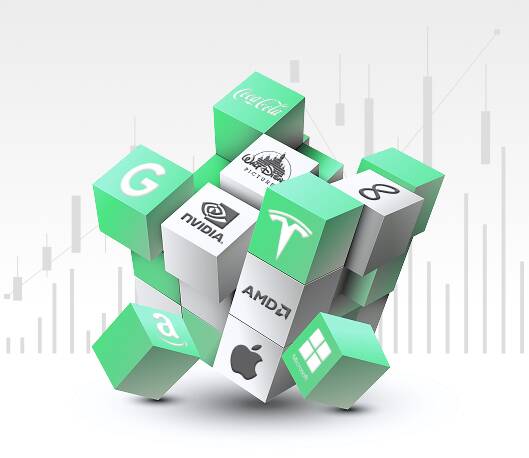 We Offer Stocks of the Following Stock Exchanges
Search instrument, Name or Type
Sorry, no results were found
Please, choose the platform and the account type
Trade 650+ instruments from Forex & CFD Markets