Innovations

Synthetic Instruments
Synthetic instrument is a key component of the
Portfolio Quoting Method (GeWorko)
, where the value of the base asset (portfolio) is expressed in the value of the quoted asset (portfolio).
This unique technology allows
The creation of such synthetic instruments as new cross rates, correlations between various assets, currency indexes, stock portfolios, portfolios for pair trading and many more.
The variety of such instruments is limited only by the trader's imagination.
You can create synthetic instruments on your own by reading the quick guide for creating synthetic instruments.
Open a risk-free demo account now, download and try the unique PQM module in practice
Synthetic instruments created by the Portfolio Quotation method are used for
Financial markets analysis
Exploring complex interrelations between assets and their combinations on historical charts
Moreover, traders get an opportunity to trade their own created instruments
Creation and trading of such synthetic instruments is implemented on the NetTradeX PC platform with the working title Personal Composite Instruments (PCI).
Download Terminal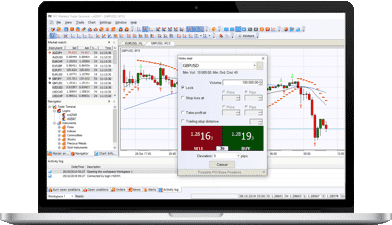 Trading Advantages of Synthetic Instruments
Add base and quoted assets in the synthetic instrument, which will result in opening both long and short positions, while making deals.
Give each component (asset) an individual weight in units of the asset volume – in the U.S. dollars, in percents of the total portfolio volume (base or quoted); the U.S. dollar, as an asset, can be added both to the base and quoted portfolios.
Create instruments in form of portfolios with various degrees of complexity, from very simple, including only two assets, to complex combinations, consisting of dozens of assets.
Get the historical prices of the created synthetic instrument.
Simple and user-friendly interface for creating synthetic instruments.
Maintain the database of the created synthetic instrument.
Use synthetic instruments created by our analysts
To use synthetic instruments from the library, trader needs only to download the instruments from the library to the trading terminal and start trading them
30,000+ New
Instruments and Indices
Unique Module for Creating Own Trading Instruments
IFC Markets Exclusive Innovation
Learn more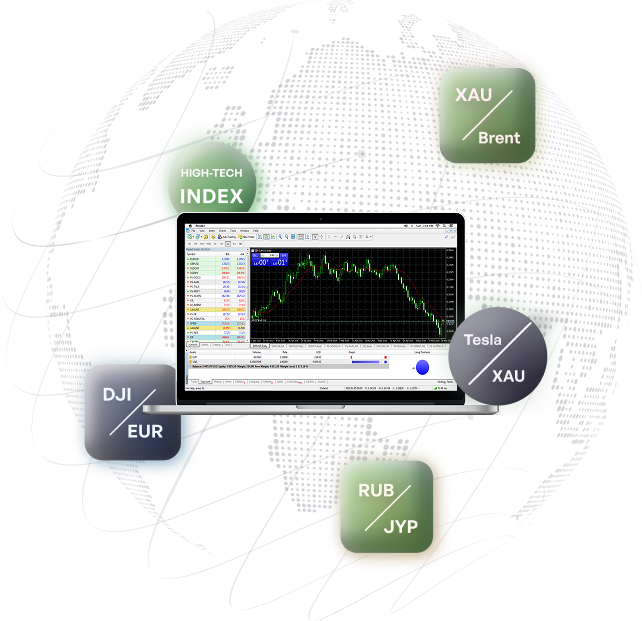 Nevertheless, PCI Library contains only examples of personal composite instruments which can be created with the new technology.
The main advantage of the new technology is that you may create any instruments on your choice, analyze and trade them in NetTradeX trading terminal.
Quick Guide for Creating and Trading Synthetic Instruments
Synthetic Instruments (in the terminal - Personal Composite Instruments(PCI)), created through the Portfolio Quoting Method (GeWorko), are realized on trading-analytical platform NetTradeX PC and are considered an efficient tool for financial analysts, managers of mutual and investment funds and traders.
Creation of Synthetic Instruments
Working with Charts of Synthetic Instrumentsv
Edition of Synthetic Instruments
Synthetic Instruments Trading
Synthetic Instruments Trading Features