https://www.ifcmarkets.com

Trading Platforms

https://www.ifcmarkets.com/en/platforms/ntxm

NetTradeX Windows Mobile
NetTradeX Trading Terminal for Windows Mobile
---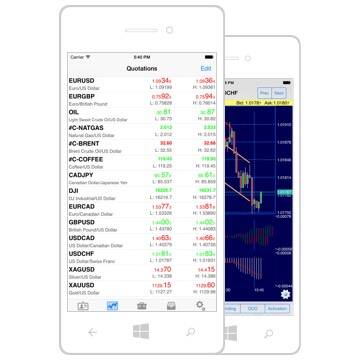 Features of Trading Platform
Quick opening of Real and Demo accounts
Simple opening and closing of trading positions
Placing and/or removing orders
Trailing Stop on server side
Orders' and trading history
Live quotations
Real-time balance tracking
Charts display
Customizable interface
New trading terminal NetTradeX Windows Mobile has a complete set of tools for trading and technical analysis.
Main features of the trading terminal may be found in NetTradeX Mobile user guide.
System requirements
NetTradeX Windows Mobile Trading Platform supports devices with high resolution (VGA and WVGA) mode. This mode allows users to see much more information on a PDA screen with 640x480 or 800x480 pixels resolution.
NetTradeX Windows Mobile works under the following operating systems:
Pocket PC 2002
Windows Mobile 2003
Windows Mobile 2003 Second Edition
Windows Mobile 5.0
WM 5.0 for Pocket PC
WM 5.0 For Pocket PC Phone Edition
WM 6.x Classic
WM 6.x Professional
NetTradeX Mobile Trading Application requires touch screen (a stylus) and does not work under the following operating systems:
WM 5.0 for Smartphone
WM 6.x Standard
Download
Trading Platform
NetTradeX Windows Mobile
1.5.8
Download of the program has been tested for the following browsers: Google Chrome, Firefox, Opera - latest version, Internet Explorer - version 8.0, 9.0, 10.0
Uninstall program info
Go to the control panel, scroll to "Uninstall Programs", enter it, find the program, select it in the list and click "Uninstall".