Structure
PCI Components and their volume
Swipe table
Parameters
PCI main trading conditions
Swipe table
The volume to calculate Swap and 1 pip value
10
Margin in USD for the volume and leverage of 1:100
13.13 USD
Application field
How can PCI be applied in trading?
The personal composite trading instrument &SumOIL/GAS is used for oil and natural gas pair trading, as well as multi-year comparative analysis of the spread and the instruments themselves – continuous futures on Brent oil, WTI oil and natural gas. For example, by building a percentage chart in the NetTradeX terminal for the spread &SumOIL/GAS and three instruments #C-BRENT, OIL and #C-NATGAS (Fig.1) the 5-year relative dynamics (starting from 2010) of these energy assets and oil-natural gas spread can be studied. As is evident from the chart, buying the spread, that is buying oil and selling natural gas, yielded substantially higher returns during most of that period than buying the assets themselves.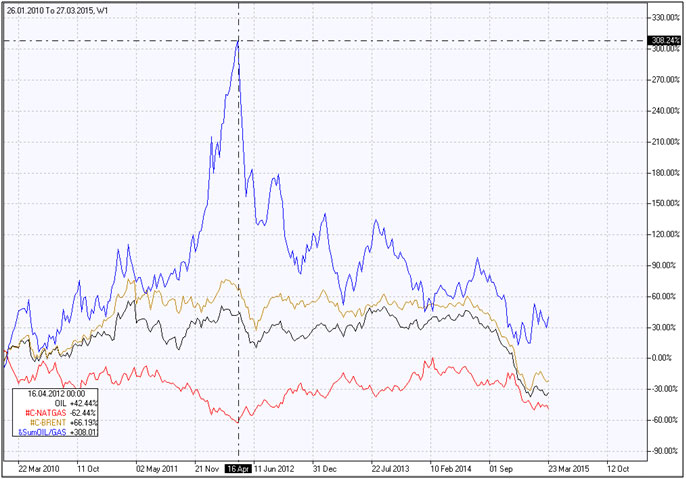 Fig.1
Traders who specialize in energy raw materials trading will be comfortable trading this PCI.