What is IFCM Invest
IFCM Invest is a service with PAMM technology. PAMM or Percentage Allocation Management Module is a trading system that allows Investments.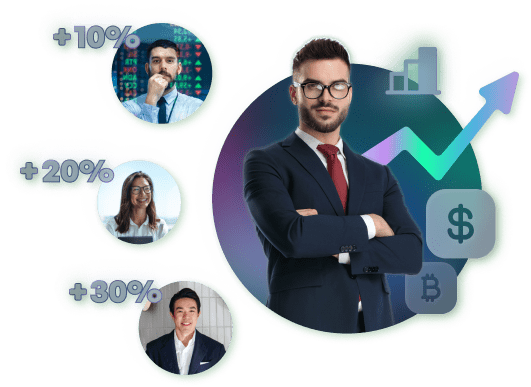 How IFCM Invest works
IFCM Invest connects investors to experienced traders, also known as Managers, who carry out CFD trading.
At the same time, IFCM Invest distributes the sizes of trades according to an allocation percentage to the investor's account through the copy trading technology.
Funds in Manager's account is a sum of Investors' funds. For example, investors could own 25%, 35%, 20% of the total fund, with the owner (Manager) owning the remaining 20%.
All Investors receive a share of profits and losses made on the PAMM account, in proportion to the shares of their accounts.
Manager is basically a trader who has skills and time to trade using Investor's funds. In return, he receives part of the money he earns. E.g. it could be from 10 to 50 percent. Successful Managers will have higher fees for their work, however, if Manager has a proven track record, there is no need to worry about the commissions.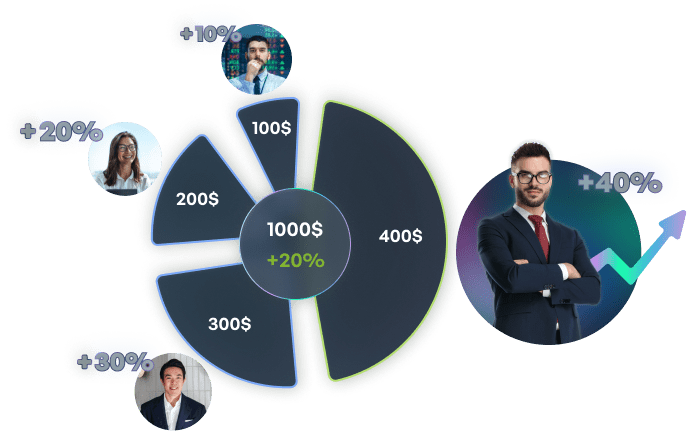 Why IFCM Invest
With IFC Markets PAMM service, traders get access to a number of advantages on their accounts, such as spreads from 0.4 pips, instant execution, PAMM accounts on Mt4 and Mt5 platforms, as well as an access to more than 650 financial instruments that includes currency pairs, cryptocurrencies, commodities, ETFs, stocks, metals, indexes and others.
Advantages of IFCM Invest
IFCM Invest copy trading service offers advantages you can't refuse.
1. Easy Entry for Beginners
Novice traders can often be confused by the new tools that Forex World has to offer. IFCM Invest has a solution for this - PAMM Accounts! Copy trading gives you the opportunity to earn money. How? You ask. Simple, just invest in experienced traders, they will do the rest.
2. Time Saving
It takes a long time to learn how to trade Forex freely. Whether you are a beginner or an experienced trader, you will need to spend time on technical and fundamental analysis. With IFCM Invest' Copying Trading you are not only in safe hands, but you will also save valuable time.
3. Gives You a Chance to Avoid Common Mistakes
Beginner investors and traders tend to make some common mistakes during initial stages of trading. Well, Copy Trading is a perfect way of "dodging the inevitable bullet".
4. Investment Portfolio Diversification
Not putting all eggs in one basket is a cornerstone of portfolio risk management. Beginners frequently overlook the importance of portfolio diversification, such mistakes are pregnant with bad losses. Saying that, IFCM Invest hands you the opportunity to diversify assets by investing in various Managers, who trade on different financial instruments such as currency pairs, cryptocurrency, stocks, indexes and others.
5. Make Money More Efficiently
"If you want something done well - ask professional". Copy trading can be a very efficient source of income if managed properly.
6. Complete Control
Investors are in complete control of their funds with IFCM Invest. The Manager of your choice only gets paid if they make a profit
How to Get Started with IFCM Invest
Register with IFC Markets.
Open Payment Account and Make Deposit.
Open Investment Account.
Choose a Master Account in the rating of top Managers sorted by their ROI. If you wish, you can always change your Master account. The history of trades and chart of Master account is always at hand so you can find a stable and profitable trader of your choice.
Transfer funds to your Investment Account.
Is IFCM Invest Safe
IFC Markets is an Internationally Regulated Broker with 16 Years Experience in Global Financial Markets.
The Holder of 17 International Forex Awards
Got US Patent for GeWorko Method
210K Clients in 80 Countries Choose IFC Markets