Structure
PCI Components and their volume
Swipe table
Parameters
PCI main trading conditions
Swipe table
The volume to calculate Swap and 1 pip value
1
Margin in USD for the volume and leverage of 1:100
321.93 USD
Application field
How can PCI be applied in trading?
This personal trading instrument &Industrial_Stocks is used for the dynamics analysis and trade of the portfolio of industrials sector stocks (world's biggest companies), comparative analysis of this industry stock index with other stock market and industry indices. For example, by building a W1 percentage chart in the NetTradeX terminal for the broad market index SP500, &Health_Stocks, &Finance_Stocks &Materials_Stocks, &Energy_Stocks, &Technology_Stocks and &Industrial_Stocks (Fig.1), it is evident that during a half year period (from March to October 2014) the index of industrials sector stocks noticeably lagged behind the SP500. While the broad market index SP500 rose 8% during the year the &Industrial_Stocks index rose only 3% during the same period.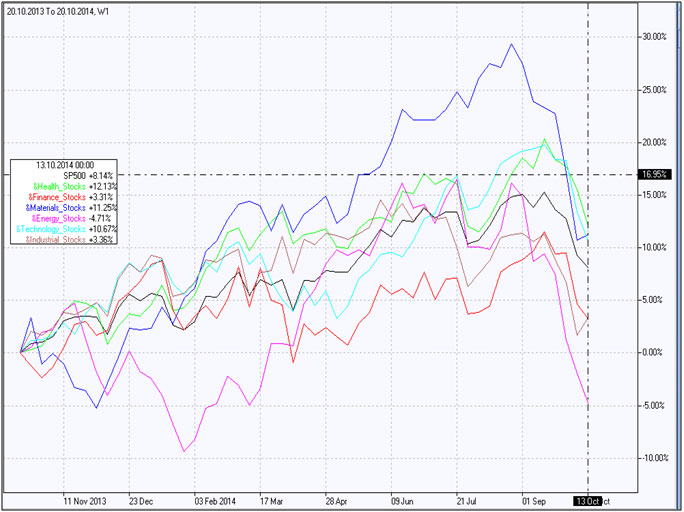 Traders specializing in broad stock market and industry indices will be comfortable trading this instrument.