Author: Marisha Movsesyan
In short, copy trading emulates investment activities of expert traders. You could've guessed that from the name of this strategy.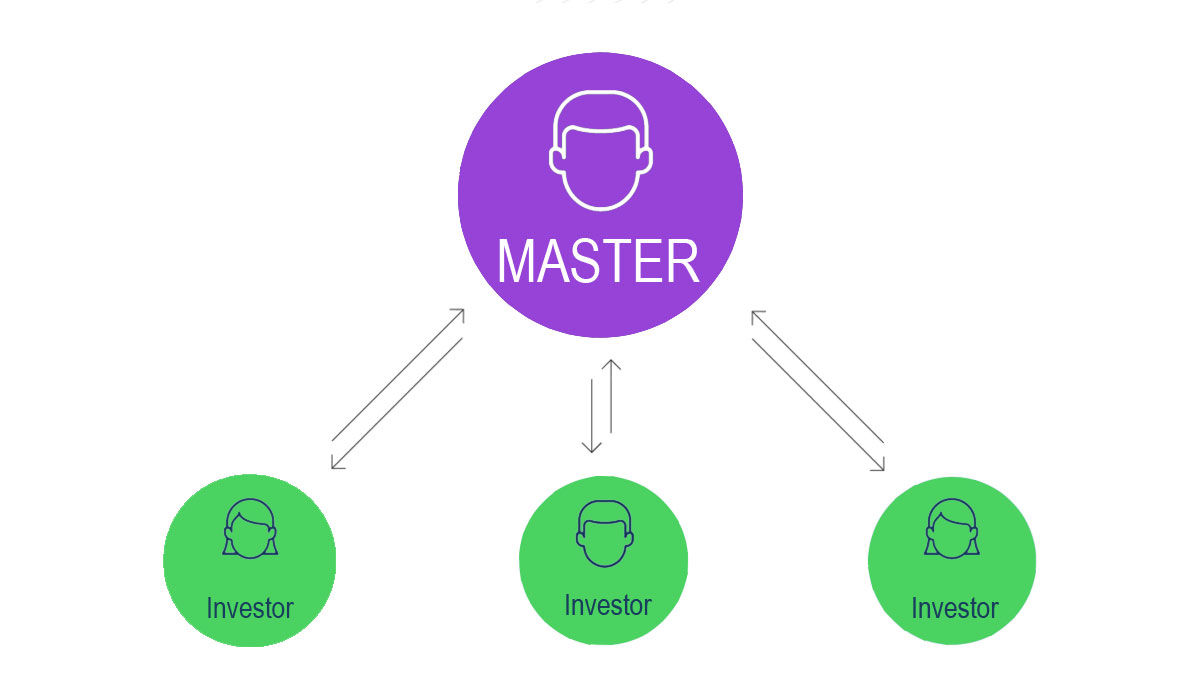 The attraction of copy trading is obvious, it will save you time, not to mention the risks of losing money, as you know, Forex, Crypto and other markets are very difficult to predict, especially if you are a beginner. You will be able to observe the trading behavior of professional traders, this is a valuable lesson in new ideas and strategies that you can apply later in the trading field.
KEY TAKEAWAYS
Copy trading emulates investment activities of expert traders.
Copy trading is similar to mirror trading, the difference is that the latter differs in that it allows you to copy the real strategies of the trader.
Instead of investing all their capital in one position, asset or strategy, traders can use multiple trading strategies.
Most copy trading apps and platforms have a user-friendly and simple interface, making them suitable for beginners.
What is Copy Trading
Pardon the tautology, but copy trades allow traders to copy other investors' trades in the financial markets. The idea behind copy trading is for the trader to have the same positions as the copied investor.
Moreover, when copying another trader, you do not get the layout of the trader's strategy, but simply follow the trades. Copy trading is similar to mirror trading, the difference is that the latter differs in that it allows you to copy the real strategies of the trader.
Copy trading is a derivative of mirror trading. Initially, traders copied certain algorithms that were developed through automated trading. Developers shared their trading history, allowing others to copy their trading strategies, which led to the social trading network. Over time, traders began to copy trades on their personal trading accounts, copying another trader.
How to Copy Trade
There are a few steps traders should be aware of before starting copy trade.
Choose the trader that best suits your goals and follow him. Trader selection should be taken quite seriously.
Determine the amount of investment that is convenient for you and decide how to distribute it among trading experts. You can start investing some conditional amount, which is determined by the broker providing copy trading services.
After that, the copy trading platform will automatically copy all positions of the selected trader on your account.
You can always invest additional funds if you like the results of the trades. You can also diversify your investments by investing in several traders.
Additional commissions may be charged for copy trading, or you will simply share profits with the provider. Also, for copied trades, the standard commission of the company is charged, as for all other trades opened by you yourself.
How does Copy Trading Work
There are several ways to copy another investor's trade.
For example, a trader can copy all trades, including trade entry orders, take profit and stop loss. Alternatively, they can receive transaction notifications and manually copy those transactions. This is done either through a spread betting account or through a CFD trading account.
With the help of copy trading, a trader can diversify his portfolio as well as the risk. Instead of investing all their capital in one position, asset or strategy, traders can use multiple trading strategies. When copy trading, you should consider using several different traders and copy trading strategies, following the same idea of ​​diversification.
One way to diversify your portfolio is to find copy traders who trade different financial instruments. For example, you can copy a forex trader or a commodity trader. They may also consider copying traders using other time frames.
One may be a short-term intraday trader and the other may be a long-term trader in the stock market, where this strategy is most common. Traders who experience high earnings volatility compared to those with low earnings volatility are also considered. Finally, one can compare very active traders with less active traders.
Most copy trading companies are subscription models where a person pays a commission to copy traders on a monthly basis. Copy trading can be profitable and we will talk about it right now, shall we.
Is Copy Trading Profitable
Copy trading, as you already know, allows traders to fully rely on the trading efficiency of your followed traders, hence, if an expert trader has a long-term track of good trades, there is a good chance you will profit too, but the are a few risk, you are leaving yourself exposed to in copy trading.
Market fluctuations risks
The most obvious risk of copy trading is market fluctuations. Every trade is inevitably impacted by a variety of market forces. In copy trading, market risk is the risk of changing prices in Forex, stocks, interest rates, and other assets that can negatively impact your copied trades.
Every professional trader has to deal with this risk and try to mitigate market risks as much as possible, but sometimes it can lead to trading losses.
Liquidity risk
The risk of liquidity is often dismissed in copy trading, because traders who don't have a direct influence on what trades they follow will have to deal with liquidity risk by default.
Liquidity risk is the risk that traders are unable to close a trade at a certain price, within a reasonable amount of time. If there is no seller on the market, you can't buy and vice versa.
Liquidity risk is the risk that you are unable to close a trade at a certain price, within a reasonable amount of time.
Liquidity risk usually happens when trading with illiquid instruments, foe example exotic Forex pairs, exotic cryptocurrencies, or low-cap stocks. In addition, trading immediately after the market opens or before market close can lead to liquidity risks as the number of market participants is still low.
Unavoidable risks
It happens when major news emerges and can negatively impact your trades. These kinds of risks are inherent to the entire market, which means it can't be reduced through diversification.
Benefits of Copy Trading
There are many benefits to copy trading, check them out and see if copy trading works for you.
1. Timesaver
Becoming a successful trader is not an easy task and requires a significant amount of time and effort. Whether it's their day job or other commitments, some traders simply won't be able to find the time they need to develop their trading career. Copy trading allows you to copy successful traders and doesn't require the manual intervention of constant monitoring.
That being said, you need to make sure that you have set the appropriate risk parameters that you feel comfortable with in order to avoid losses that exceed your risk tolerance.
2. Great for Novice traders
Most copy trading apps and platforms have a user-friendly and simple interface, making them suitable for beginners. Classic trading platforms contain many features that range from simple to complex, and the number of options and different order types can sometimes be overwhelming for beginner traders.
Provides the opportunity to trade for those with limited market knowledge. Analyzing the markets requires an understanding of market structure as well as fundamental and technical analysis.
You can learn how to trade from experienced traders with years of experience. This will allow you to learn from an experienced trader and exchange ideas with other traders.
3. Providers track record
Most copy trading applications display a leaderboard with the most effective signal providers. Signal providers typically have a profile visible on the copy trading app, allowing you to get an idea of ​​their past performance. While past performance is not indicative of future performance, it can help traders better understand a particular signal provider's trading style.
4. You can manage risk more effectively
Copy trading does not make trading less risky but traders can adjust risk settings in the copy trading app, which will allow them to keep their risk at a reasonable level.
5. Removes emotions from trading decision making
Keeping your emotions in check is one of the biggest challenges traders face. Emotions can be involved in copy trading. You can rely heavily on the decisions of the master trader. If you notice that you are too emotional in manual trading and close your profitable positions early, allowing losing positions to run freely, copy trading may be more suitable for you.
6. Diversification in different markets
Many traders have their preferred trading instruments, most likely because their strategy works best with those instruments. Copy trading allows you to access different markets that you have potentially overlooked before. This can be especially useful during periods when your favorite trading instruments are experiencing a period of very low volatility, which can limit your trading opportunities.
Bottom Line on What is Copy Trading
Copy trading is one way to minimize the risk in your investment strategy. If you are new to the world of Forex or crypto or don't have time to dive into the nuances of trading, copy trading may be the best strategy for you. However, this may work better for some investors than for others.
Copy trading, like any other strategy, has its risks and rewards (you need to know this), because it is an important part of your decision whether copy trading is the strategy you should adopt.
If you are looking for a copy trading platform, take a look at the securities you can invest in. Some platforms may allow you to copy trades for a range of investments, while others may restrict you to Forex or Commodities.