Invest in Japanese stocks
Japanese stocks are traded in the Tokyo Stock Exchange (TSE). This exchange is one of the largest stock exchanges in the world by market capitalization, is the second after the NYSE. The Tokyo Stock Exchange was founded in 1878 and is a member of Asian and Oceanian Stock Exchanges Federation (AOSEF). In 2012 the TSE acquired Osaka Securities Exchange (incorporated company, founded on 01.01.2013, merged into the Japan Exchange Group, Inc.). The share of the Tokyo Stock Exchange accounts for over 80% of the country's stock market turnover. At present nearly 2300 securities of Japanese companies and over 30 securities of issuers are traded on the Exchange. At the first stage IFC Markets offers trading 46 the most popular stocks, including stocks of Toshiba Corp, Nomura Holdings, Mitsubishi UFJ Financial Group, Hitachi, Nissan Motor and others. Further the list of the offered stocks will be added up to 100 and more.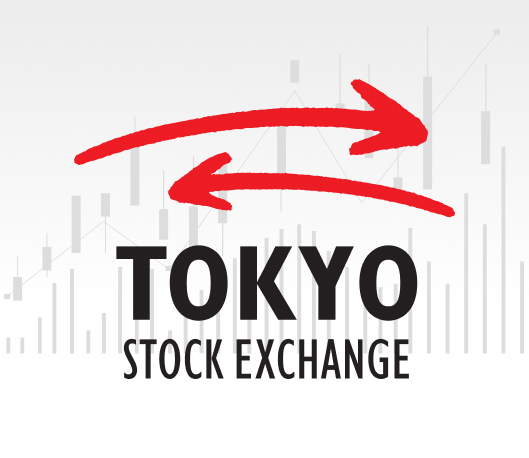 Search instrument, Name or Type
Sorry, no results were found
Please, choose the platform and the account type
Trade Stock CFDs and discover the benefits of CFD trading with IFC Markets
Maximum Leverage
MetaTrader4 & MetaTrader5: 1:20 (margin 5%)
On NetTradeX the leverage for Stock CFDs is equal to the trading account leverage (maximum 1:20).
8 Stock Exchanges, 400+ Stock CFDs
Commission
Commission for one stock - 0.15%
The minimum commission (NetTradeX, MT4 accounts) - 100 JPY
The minimum commission (MT5 accounts) - 1 USD / 1 EUR / 100 JPY
Stock CFD Dividend Adjustment = Stock Dividend
Holders of long (buy) positions in CFD receive a dividend adjustment equal to the dividend payment amount. When calculating a positive adjustment, a 20.315% tax is deducted from the amount of the adjustment. When calculating an adjustment, a commission is also possible.
More details in "Stock CFDs Dividend Dates" page.
Trade 650+ instruments from Forex & CFD Markets