https://www.ifcmarkets.com

Trading

https://www.ifcmarkets.com/en/trading/us-stocks

U.S. Stocks
U.S. Stock Trading
---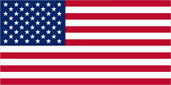 The U.S. stocks are traded on such major stock exchanges as the New York Stock Exchange (NYSE) and National Association of Securities Dealers Automated Quotation (NASDAQ). These exchanges are the largest in the world in terms of trading turnover and market capitalization. IFC Markets offers for trading 81 the most popular stocks listed on these exchanges, including stocks of Alcoa, Coca-Cola, Ford Motor, Pfizer, Visa, Apple, Amazon, Facebook, Google, Yahoo and others.
Trade Stock CFDs and discover the benefits of CFD trading with IFC Markets
Maximum Leverage

MetaTrader4 & MetaTrader5: 1:20 (margin 5%)

On NetTradeX the leverage for Stock CFDs is equal to the trading account leverage (maximum 1:20).
7 Stock Exchanges, 400+ Stock CFDs

We offer more than 400 Stock CFDs from 7 most popular Stock Exchanges from all over the world.
Commission

Starting from 0.1% of order volume, for US stocks - $0.02 per 1 stock. Commission is charged when position is opened and closed.

The minimum commission for a deal equals to 1 of the quote currency, excluding Chinese stocks with minimum commission of 8 HKD and Japanese stocks - 100 JPY.
Stock CFD Dividend Correction = Stock Dividend

Holders of long (buy) positions in CFD receive a dividend adjustment equal to the dividend payment amount. When calculating a positive adjustment, a 15% tax is deducted from the amount of the adjustment. When calculating an adjustment, a commission is also possible.

More details in "Stock CFDs Dividend Dates" page.
You can calculate the result of trading and the margin using the
Profit/Loss Calculator
and the
Margin Calculator
. You may see the dates of regular corporate earnings release in
Corporate earnings calendar
.
Temporary changes in margin requirements for CFD on several US stocks due to corporate events you may see in Stock margin changes table.
Search instrument, Name or Type
Sorry, no results were found
Please, choose the platform and the account type