How to Invest in Chinese Stocks
Author: Heghine Grigoryan
11/09/21
| Reading Time:

--

min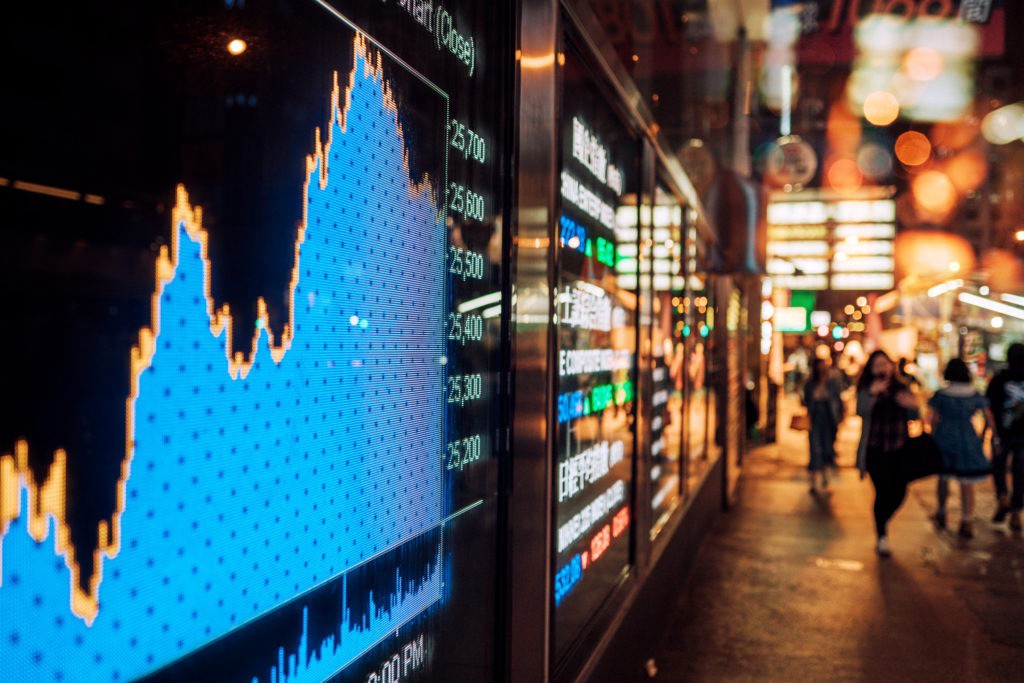 Nowadays Chinese stock market is becoming more and more attractive to foreign investors, because highly developed economy, financial markets and business environment create great investment opportunities. As once Warren Buffett mentioned while the 19th century belonged to England and the 20th century belonged to the U.S., the 21st century belongs to China, thus it should be invested accordingly. The World Federation of Exchanges valued the Chinese stock market at over $10 trillion (split between the Shenzhen Stock Exchange and the Shanghai Stock Exchange). According to data provided by Bloomberg there is an increase of $6.7 trillion during 12 months. In fact, only this gain is more than the whole stock market of Japan of $5 trillion size.
How Stock Market Works
To find out how stock market works in China, it should be at first mentioned where the stocks are traded. Thus, you can trade Chinese stocks on the most popular stock exchanges of China: Shanghai Stock Exchange (SSE) and the Hong Kong Stock Exchange (HKEx) or Hong Kong stock market, as some refer to. Shanghai Stock Exchange (SSE) is considered to be the largest stock exchange in mainland China, where stocks, as well as funds and bonds are traded. It is the fifth largest stock market in the world by market capitalization ($5.5 trillion as of May 2015). This stock exchange aims to create a transparent, open, efficient and safe marketplace. It has listing requirements, for instance, a company must be earning a profit for at least 3 years before joining the exchange.
The Hong Kong Stock Exchange is the third largest stock in Asia in terms of market capitalization (it is behind the Tokyo Stock Exchange and Shanghai Stock Exchange) and the 6th largest stock exchange in the world (behind Euronext). It trades in stocks, ETFs equity-linked instruments, also bonds, mutual funds and warrants. In order to be traded on HKEx's main board companies should meet certain requirements, including having a profit of HK$30 million over the last two years.
How to Invest in Chinese Stocks
As it was already mentioned, Chinese stocks are traded in HKEx and Shanghai Stock Exchanges. The latter includes companies listed in HKEx. Making an investment in Chinese stocks is fast and easy with IFC Markets, since it is provides its clients with an opportunity to open an account in and trade all available instruments, including currency pairs, precious metals and CFDs. Thus, fir investing in Chinese stocks it is not necessary to open a new account, it is just enough to have one, add these instruments to the used ones and start trading.
50 most popular stocks are available to traders, the list includes stocks of Bank of China, Sinopec, HSBC and many more. Traders can choose among various sectors, such as industry, finance, telecommunications, energy, transport and more. Those who like trading with leverage, can increase it from 1:1 to 1:40 and enjoy trading with higher volumes.
Let us note that Chinese stocks are currently available for NetTradeX accounts. Before making an investment, a demo account can be opened, especially if you are new to this specific market. After having some practice and getting used to the Chinese market you can open a Real account in NetTradeX and start trading. For those investors, who use GeWorko Method and create their own instruments, can take advantage of including Chinese stocks in their portfolios.
Thus, if you still were wondering how to invest in Chinese stocks, you already know the answer and can do your first steps in this highly liquid market.
Learn Trading with IFC Markets