Internal Transfer Between Accounts
Within your Dashboard you can make an internal transfer between your live accounts. You can access the internal transfer dialog in the following ways:
In the "My money" section, click on the "Internal transfer" button.
In the "Live accounts" list find the needed account, then click the "ellipsis" icon and select the "Internal transfer" option.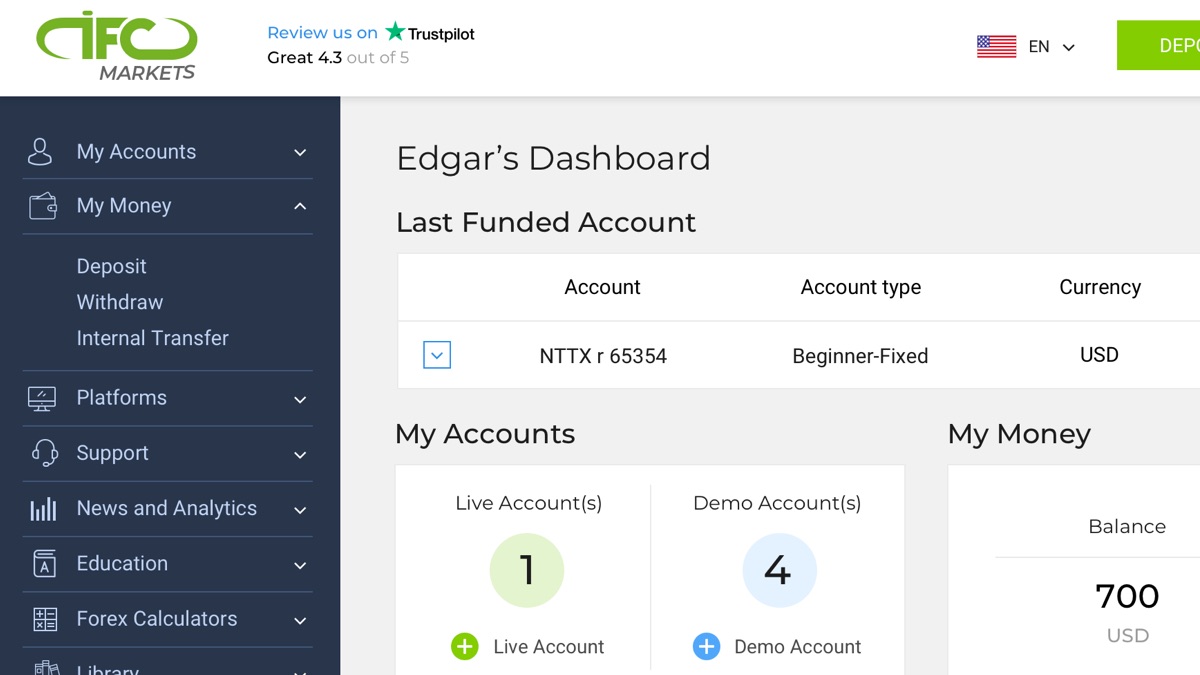 On the "Internal transfer" dialog page you need first to select the account from which the transfer is made, and then the account to which the transfer is made, as well as the amount of the transfer (it cannot exceed the total amount of available funds in the first account). Click "Withdraw" to generate a transfer request.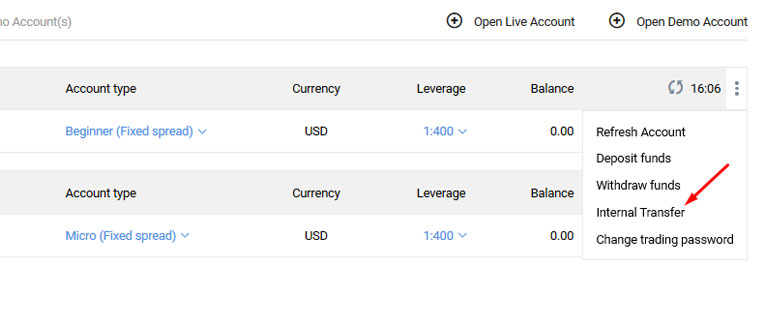 The Company's back office will perform the transfer during its work time (usually within 10-15 minutes). Funds are converted when being transferred between accounts with different balance currencies (except for accounts with uBTC balance currency with which transfer is not performed). No internal transfer fees are charged.
You can track the status of your request on the "Transaction History" page in the "Withdrawal" table. You can cancel the request while its status is "Active".