Double Top Pattern: Forex Chart Pattern
The double top pattern is considered a graphical price formation which precedes existing trend reversal. It is typically formed in an uptrend and is expected to be followed by a drop in prices, while the longer it takes for the pattern to be formed the more reliable it is.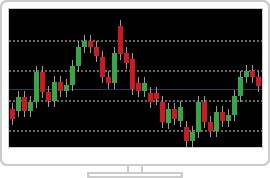 Build a shape in the terminal
Once opened Demo you will be supplied with educational materials and online support in your own language
Formation
The double top pattern is characterized by two parallel horizontal lines representing support and resistance levels which respectively connect two most recent local highs of the price and a low, holding a certain bunch of price fluctuations within. The price reverses twice at resistance levels under investor consideration the asset is overpriced there.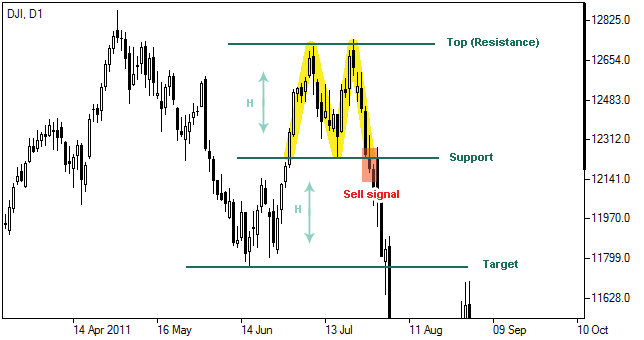 Interpretation of Double Top
In case the market price violates the pattern's minimum or support level (plus certain deviation is possible), the formation is considered to be completed and can be interpreted as change in direction of the trend downwards serving as a sell signal.
Target price
Following double top pattern formation the price is generally believed to drop at least to its target level, calculated as follows:
T = S – H,

Where:


T – target level;

S – support level (recent local low);

H – pattern's height (distance between support and resistance levels).
You can see the graphical object on the price chart by downloading one of the trading terminals offered by IFC Markets.